Hi San Francisco. Fear of moving, the stress, anxiety of stairs, smashing your fingers or dropping heavy pieces of furniture on your toes. Moving Forward will free your mind. Luis and his partner are professional and efficient. He said not to worry about a thing, their two man team arrived with packing tape and all. Moving Forward moved my room-mate into my apartment a few years ago, they were very patient and didn't complain about the stairs or my barking chihuahua. Meanwhile we just sat back and relaxed, grabbed lunch and hiked up the hill for the arrival. I have recommended Moving Forward to a few friends, who have also used his service repetitively. I will recommend his company over and over again.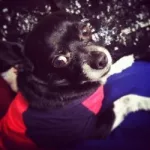 Hire these guys…even if they quote a little higher than the others. I needed to move (just a short distance) on a pretty tight timeline when I purchased a condo in my Oakland neighborhood. Luis was accommodating and easy to communicate with, via text (huge plus for a busy professional.) The crew arrived on time and refused to take a break until the job was done. I needed them to do most of my packing, as well as disassemble and reassemble all my furniture and possessions. They even fixed a few things that were hanging around from my last move! The crew was hardworking and polite and made the drudgery kind of fun. Everything was unloaded delivered in perfect condition, and they managed not to ding up any of my new walls or molding — I was most grateful for that. I've moved 6 times in 11 years, and Luis and Co. are by far the best movers I had.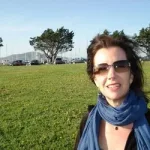 Luis and his team at Moving Forward are the best! I moved few times in the city and so far it was the best experience. Moving Forward was able to schedule on very short notice, they showed up five minutes early. The guys were very efficient, fast, polite and positive. All of the furniture was carefully wrapped, beds were disassembled and reassembled at destination. And on top of that Moving Forward prices were the best I could find. If you have to move, I would highly recommend Moving Forward!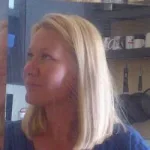 I was referred to this company by a friend. I spoke to Luis and kept changing dates – Luis was very patient with me. On the day of the move, Luis was early…a plus in my book! Luis and his co-worker were very professional and efficient. They also wrapped items as not to damage anything and they were very gentle with my fragile items. I will definitely use them again for my next move! They are that good!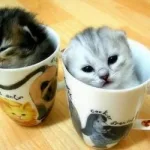 5 stars is just not enough for this review. Luis and his team are absolutely fantastic! They managed to help me move on short notice and were super professional, everything was wrapped, boxed and carefully handled. If you're going through the reviews wondering if you should hire them, don't think twice. Not hiring them is a mistake!
Best moving company out there.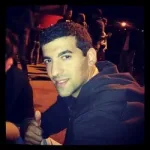 These guys were on point!! Helped me get out of my place super fast back in August. Luis was super nice, and paid very close attention to detail. Will definitely use them again for any future move.

Professional, fast crew. We used their packing service and moving service. On both days, they were extremely efficient and moved us from our 3 bed, 3 bath SF apartment that was up 3 flights of stairs to our new place in 7 hours, including furniture assembly and disassembly. Best movers we've had (and we've had a few). Highly recommend.

The team was incredibly efficient and took great care with my things. I had a tricky staircase to navigate and they did not bump or scrape anything. They couldn't fit the sofa up, but instead of leaving it in the garage, they came up through the back stairs and made it work. Would definitely recommend them!!

These guys are phenomenal! If you're on the fence as to whether or not get movers or which one to choose from then stop here. I was so impressed by how fast the movers were able to take everything from boxes, furniture, and wall mounts down. Such a massive stress reliever and all my boxes and furniture were delivered in the same condition as they left. I've been recommending Moving Forward to everyone I know and will definitely use again in the future!

Moving Forward is an amazing moving company. First off, their rates are very good, lower than I had anticipated. Second, they're great at what they do. The crew wore their masks, moved all items without a single thing breaking, being dented or scratched. The crew was professional and checked with us every step of the way.